Christmas Appeal
This Christmas most of us are looking forward to spending time at home, whether that is visiting family or friends or spending time in our own home. Unfortunately for many of the people that we work with this is not possible. At Father Hudsons Care, we have been helping create a home for those in need for more than 100 years. We're calling on you to support our Christmas Appeal so we can continue to be there for people that need us.
Tabor House and Tabor Cottage provide a temporary home for those that were living on the streets of Birmingham. At Tabor, guests receive the support and assistance they need to find work, reconnect with family, and find a permanent home.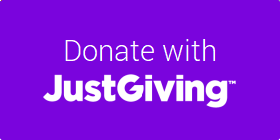 Fatima House and Sophia House provide a temporary home for women that would otherwise be homeless. This accommodation gives women a safe place of their own to navigate the asylum system and build a life in the UK and the support networks they need to thrive.
Our New Routes fostering agency finds families and homes for children in care. The welfare of children and young people is at the heart of all we do. New Routes foster carers receive training and support to enable the children and young people they work with to reach their full potential.
St Catherines Bungalows, St Josephs Care Home and St Vincents House offer residential accommodation in the heart of Coleshill. At each of these homes, we work with residents and their families to help people live a rich and meaningful life of their choosing.
A home is not just the building that you live in. Brushstrokes, Hope Community, St Chads Sanctuary, and our Family Support Service recognise this and work with individuals and families to ensure they have safe and secure homes. These services also offer physical support to families including offering food, toiletries, clothes and other necessities that can help families overcome immediate problems and look forward into the future.
Your donations mean that we can be the support that people need when they need it. In some cases, we provide accommodation, but all our work helps people to move on from the challenges they face and realise their full potential. Thank you for supporting our work, your donations can help people start their journey towards creating a home of their own.